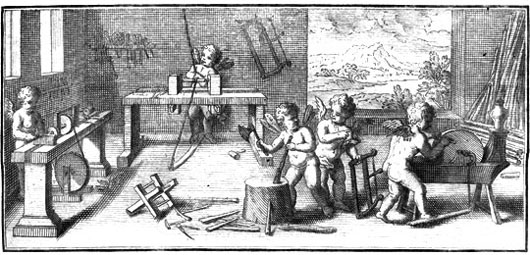 aking baroque flutes has been for me since 1975
both living and research.

The old surviving flutes, playable or not, as well as the old technical books are endless sources of information for me.
I should like to understand as completely as possible the work and ideas of the old makers and try to reproduce it without personal alteration.
Alain Weemaels

I feel happy to work with my father, to share his passion for
wooden flutes and for hand work.

Stéphanie Weemaels
We are wood-wind makers specialized in one key wood-wind flute also called transverse baroque flute or traverso.

Each of our instruments is entirely handmade and unique.